City of Memphis Employee Clinic-City Hall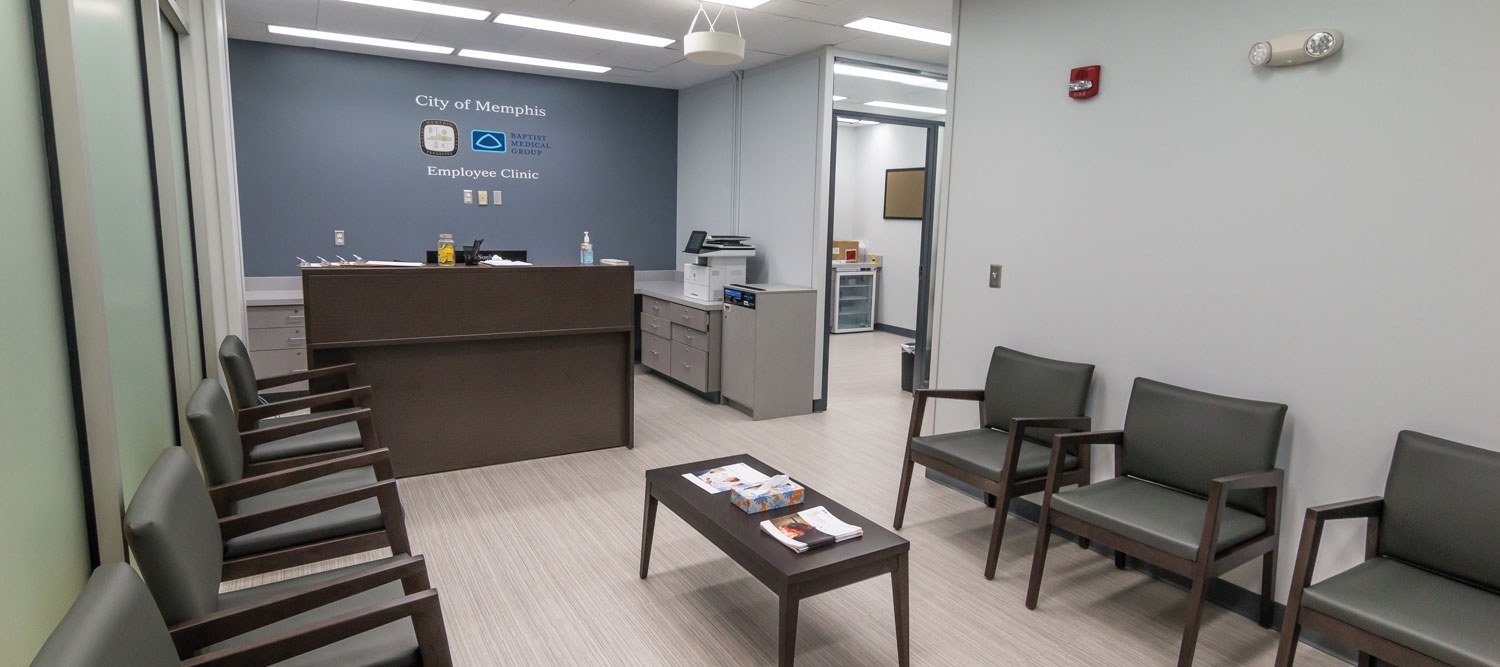 ---
The City of Memphis offers two convenient employee clinics, one in Midtown and one Downtown. They offer same-day care without an appointment, and walk-ins are welcome.
If you're a City of Memphis employee, visiting our clinic, located in City Hall, can save time and money for non-emergency illnesses and minor injuries. Our providers treat a wide variety of non-emergency conditions and offer care for adults and children older than six including:
Ear, eye and throat infections
Minor bumps and cuts
Seasonal allergies
Skin rashes
Simple sprains and strains
Sinus infection
Urinary tract infections
Upper respiratory tract infections or cold symptoms
Minor back pain
Shoulder pain
Insect and animal bites
Influenza (Flu-like symptoms)
Ringworm, shingles, impetigo
Cold sores
---
Monday - Friday 8:00 a.m. – 4:30 p.m.