Our Leaders at Baptist Medical Group
Mark Swanson, MD
Vice President, Baptist Physician Enterprise and CEO, Baptist Medical Group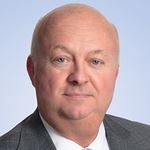 Dr. Mark Swanson serves as Baptist Memorial Health Care's vice president of physician enterprise and CEO of Baptist Medical Group, Baptist's 500-member multispecialty physician group. He joined Baptist in March 2014 as chief quality officer.

After earning a Bachelor of Science degree from Old Dominion University in Norfolk, Virginia, Dr. Swanson earned a medical degree from Eastern Virginia Medical School in Norfolk, Virginia. He received his pediatric residency training at the U.S. Naval Hospital in Portsmouth, Virginia, and accepted a fellowship in pediatric critical care and anesthesia at the Children's Hospital at the Harvard Medical School in Boston. He also earned a Master of Science degree in Healthcare Management from the Harvard School of Public Health.

Before coming to Baptist, Dr. Swanson spent 28 years at Orlando Health, an eight-hospital, not-for-profit health care system. Most recently, he served as chief quality officer of the organization's physician group and physician clinical integration initiative. Before that, he was chief medical officer of the Arnold Palmer Hospital for Children, medical director of the Nemours Children's Clinic, medical director of pediatric services for the Arnold Palmer Hospital for Children and Women and pediatrician-in-chief of the Nemours Children's Clinic.
Robert Vest
Chief Operating Officer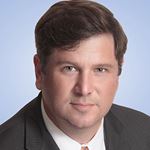 Robert Vest (STET) has been with Baptist since 2008. Prior to becoming chief operating officer, he served as executive director of physician acquisitions and development. In that role, Robert and his team structured the acquisition of many of the physician practices that are now part of the Baptist Medical Group family. As Baptist Medical Group grew, Robert added executive director of transition operations to his responsibilities as he and his team helped new physician practices transition to Baptist Medical Group. Robert holds a Bachelor of Science and a Juris Doctorate (law degree) from the University of Tennessee, Knoxville. Prior to joining Baptist, Robert practiced law as both a transactional attorney and a commercial litigator. Robert is a board member of the Tennessee Hospital Association's Hospital Owned Physician Practice Executives of Tennessee and is a member of the American Medical Group Association, American Health Lawyers Association and the Tennessee Health Law Association.
Kimberly Young
Chief Financial Officer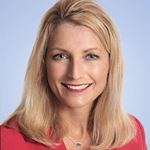 Kimberly Young has served in a financial role for Baptist for more than 25 years. Outside of work, Kimberly has served on boards of the LG&W Federal Credit Union and the Red Cross. She also is an avid runner and CrossFit participant, and she routinely participates in marathons, raising money for nonprofit organizations. Kimberly earned a Bachelor of Business Administration and a Master of Business Administration from the University of Memphis.
Jill Truitt
Chief Information Officer
Jill Truitt has worked with Baptist since February 2012. Jill has more than 30 years of health care IT experience with a background in software development and implementing electronic medical records and practice management systems at large academic centers and integrated delivery systems. Prior to working with BMG, Jill served as the CIO/vice president for UT Medical Group. Before relocating to Memphis, Tennessee, Jill served as the program director at Allina Health in Minneapolis, Minnesota, where she was the program director for the organization's Epic implementation. Jill has a Bachelor of Science in economics and computer science from the University of Wisconsin and a Master of Business Administration from the University of Dubuque. She is a member of the University of Memphis BIT advisory board, and she is a past director of the executive board of the Make-A-Wish Mid-South chapter.